Starting a new position is one of the most daunting yet exciting experiences a person will go through in their working lives. Why? Because it's the unknown. A time when you've taken a real risk, not fully knowing if this job is 'the one'. As an employer, it's your duty to make new employees feel as relaxed and comfortable as possible, not left at their desk with nothing but a pen and notepad, thinking about who to ask for directions to the loo.
We invited Ross Jones, CEO of Ouma, a market leader in employer branding and employee experiences, to share his views on what employers are doing wrong.
"It's surprising that today, even the largest organisations fall-over with what could be an extraordinary first day experience. It's easy to forget how your new employee is feeling, the vulnerability, un-ease and apprehensiveness of the first day. This is why it's so important for employers to get it right when it comes to the on-boarding and engagement of new-starters, because it's that experience that will stay with them, and paint the picture for the weeks and months ahead.
When a customer first comes to us for support with their employer brand, we take them on a journey. It's this journey that time and time again throws up the same key development areas for on-boarding new employees."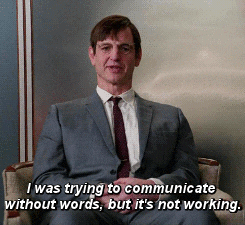 Poor Processes & Communication
"Employers often forget that the new-employee experience doesn't start on their first day, it happens long before, even before the point of applying for the job. However, the key before-start development area we continue to see is the lack of process and poor communication before the new-start arrives. We're talking about confirmation of start-date and location, lack of signed contract, communication with manager etc. They may seem a little nerdy, but process maps and flow charts really help to understand the journey you're taking your new employees on. Using this information, you'll be able to understand the points in which development is required, and make key changes."
Lack of Information
"This one's a classic. Many employers are guilty of it, and they know this, yet choose to ignore / get-by. This lack of information relates to some of the key bits of info that a person needs on their start date, even down to the smallest detail which, to those who have been at the company for a while, may seem irrelevant, but important for a new-start. Things such as; allocated parking rules, office opening / closing times (not start / finish), company do's and don'ts etc. I always suggest having a location-based induction pack, this way you can be sure to give your new-starters all the info they need. Even better, if you have a company intranet, have a dedicated area for new-starters."
Not Personalising the Experience
"The last thing you want is to make your new-employee feel like – 'just another worker'. Now, I'm not saying special treatment, but at the same time, I am. Special treatment for every new starter. Remember, you've not just chosen them, they've chosen you, so show them that they've made the right choice. Take them to meet key stakeholders, buy them lunch, give them a HelloBox, make them feel like you've gone out of your way to make their start day that extra special. Little do they know that you do this with every new starter, but how incredible does that make your business look? Isn't this the sort of start you would want every employee to have?"

Failing to Paint the Picture
"Articulating your company vision and values comes naturally to some, and to others, it's a mind boggle. Over 90% of the organisations I've worked with have a vision and a set of values, but do you think anybody knows what they are? In many cases, even the senior team weren't able to articulate what these were, so there's no hope for a budding new-start. Make sure that the company vision and values is widely distributed and understood, bring in a marketing team to paint the picture with graphics and videos if needs be. It's vitally important that everybody in the team understands the role they play in a wider vision, it provides a sense of purpose, and gives new-starts confidence the they've made the right choice in joining your business."
Our 'Welcome to the team' HelloBox provides organisations with the perfect new-starter package. Fully brand the box with your own designs, and choose from some great products including, branded USB, branded lanyard, personalised mug, brochure and much, much more. This HelloBox was designed to give new-starts everything they need on their first day, including induction pack, company values etc. Talk to us, and one of our design team can bespoke a low-cost starter box for your business.